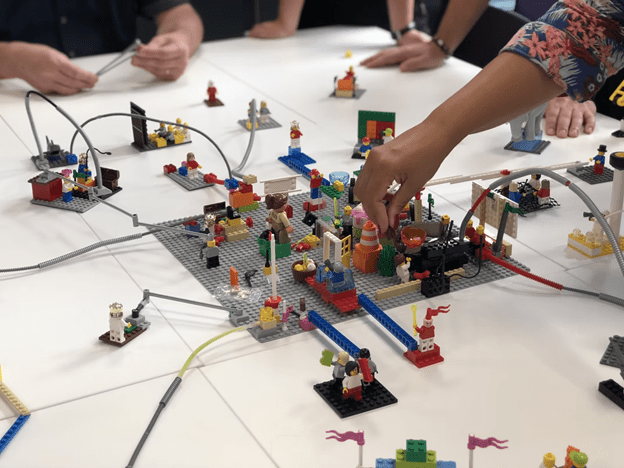 Even as the world is slowly returning to normal, the pandemic has definitely birthed an array of digital practices that are here to stay for good. Apart from online consultations and the boost of distance learning, more and more creatives and agencies are investing in virtual workshops as well.
After all, why limit an event with face-to-face arrangements when you can easily expand your reach through the web?
Whatever industry or niche you belong to, holding online events has now become more feasible thanks to no-code tools like Bubble and Integromat. If you're unsure about how you can start exploring this space on the internet, we've got you covered!
What to consider when organising a virtual workshop
It goes without saying that preparation is the backbone of any successful event, online or otherwise. As such, asking yourself a list of questions is key to organising a seamless assembly. Once you've figured out the outline to your own workshop, ask yourself the following questions:
Will the lecturers of this workshop have materials for participants? If so, will they come in the form of PDFs, booklets, or tangible materials that need to be sent out before the date of the event.
How long will the workshop be?
What should the segments of this workshop look like? How can I map out the flow of this workshop, keeping in mind the attention span of my market and the interaction that warrants engagement?
What kind of content can we integrate into the workshop to keep things interesting? Quizzes, interactive answer buttons, slides, and a perpetually open chat box make for great options, but these things have to be accounted for effectively to better control how things pan out.
Participants are expected to learn plenty of things from a workshop, but what primary takeaway should they go home with? Once that's covered, how can we ensure that this takeaway is apparent and what materials should we prepare for this?
The right platform can make the biggest difference
A quick search on Google will reveal a ton of platforms that accommodate workshops and meetings, but the most popular digital solution for an ocean of people in this context is Zoom. Other options you can consider are Skype, Whereby, and even Google Meet.
Naturally, the platform you should go with will depend on your workshop's number of participants.
Marketing
It's no secret that marketing can make or break how your workshop turns out. There are tons of ways you can go about the promotion of your event. Firstly, social media is an easy way to get your message out. Whether through sponsored ads or contests and giveaways, the feasibility of advertising your virtual workshop is made easier today.
Apart from that, SEO strategies come in very handy in getting the word out, too.
Digital tools like Eventbrite, Ticketmasters, and even Events by Facebook are solid solutions in making it easier for your target market to sign up for your workshop.
No-code tools
In all of these, no-code tools are stellar solutions in allowing you to organise your event. If you deem your virtual workshops a regular thing, it may be best for you to build a web app where people can sign up, view rates, add suggestions, and leave reviews. Bubble, for example, is a surefire no-code provider that can do this seamlessly for any agency, independent creative, and entrepreneur.
To top it all off, Integromat—another brilliant no-code tool thousands of people make use of today—helps you connect apps in a breeze.
For instance, Integromat works by linking together your favorite digital solutions by their corresponding modules to create a scenario that efficiently transfers and transforms your data automatically for you.
Whether it's being notified via your Gmail account if one particular person messages you via messenger or if you want to reroute certain emails to another email address every time a keyword is mentioned, all these things are possible without having to manually write code.
In other words, Integromat allows you to automate processes you would otherwise have to manually sit through yourself.
What's more, Integromat also has a long list of partner apps you can optimize, ensuring that no process is shelved in the backseat and you're able to work as effectively and seamlessly as possible.
For more information about how Integromat works, you can watch this tutorial video.
What's Next?
There's never been a more opportune time for you to speak to your audience and help them build a skillset you've already mastered. Whatever niche, practice, or industry you'd like to talk about in your workshop, know that your success is now highly reliant on how smart you work and how well you utilize the digital resources the internet affords you today.
Do you have ideas you'd like to share or apps you'd like to build? We're the agency you want to partner with!