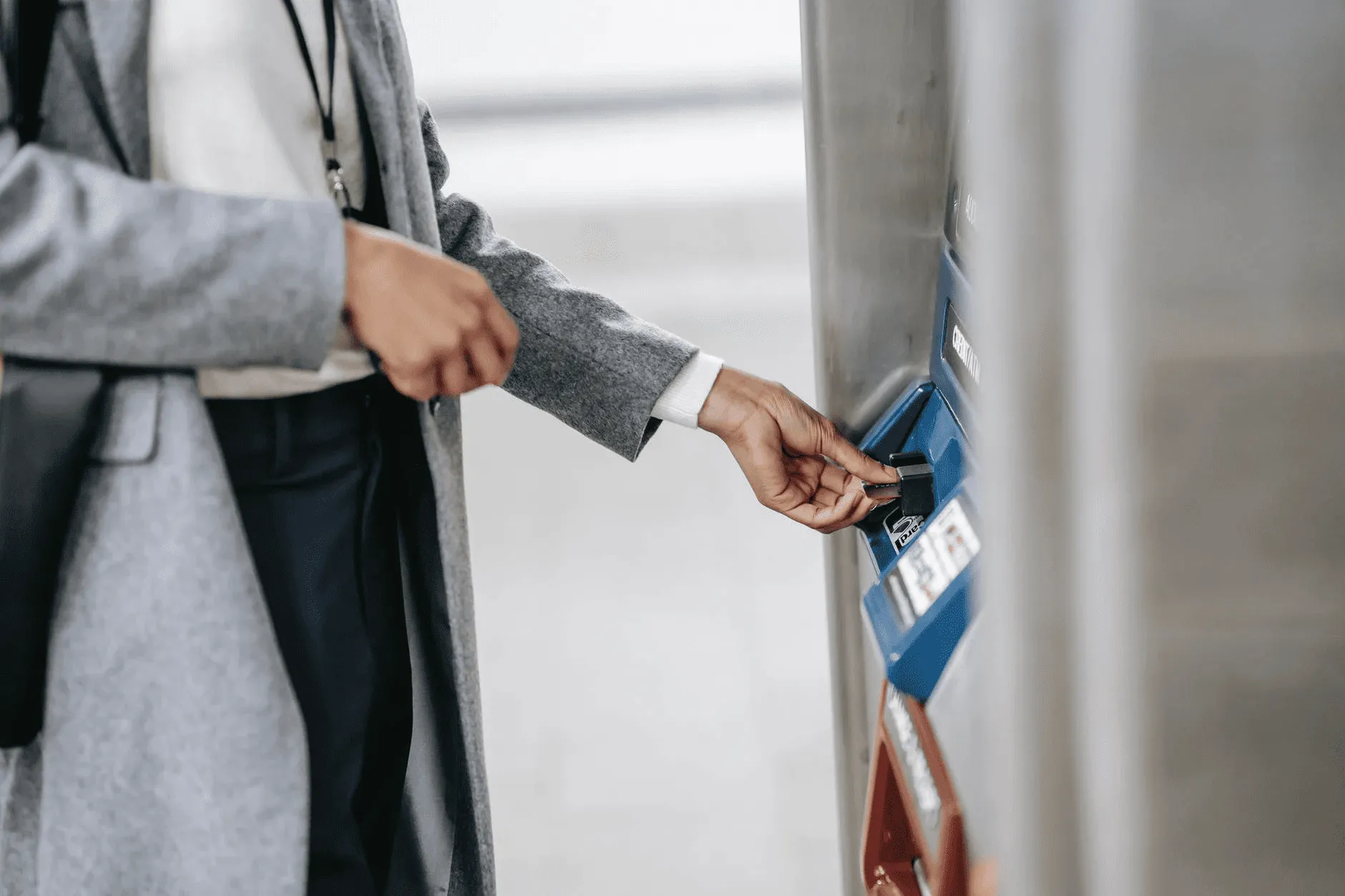 Like many things in the business industry, the finance sector is evolving rapidly too. This is apparent in how banks conduct operations and how consumers are starting to go about e-commerce transactions.
And considering how the pandemic is encouraging more people to keep socially distanced and be more cautious of where they go, the investments and technology entrepreneurs pour into these advancements are worth it.
All things considered, let's go over the leading bank app trends you can anticipate this year!
The leading bank app trends in 2022
Touch-less ATM activity
QR codes aren't new to many of us, but the optimization of these solutions through ATMs is expected to grow in the next couple of months. For instance, QR codes are now a feasible way to validate public transport and everyday transactions both online and at brick-and-mortar establishments.
How this works is simple: users can simply position their smartphones on the QR code of an ATM and automatically, all of the credentials that need to be keyed in are done through the user's phone. Not only does this make withdrawals faster, but it's also a safer alternative, as this process already eliminates card captures and skimming.
Biometric Authentication
Arguably the biggest convenience with a biometric login is the capacity to access information and services without having to memorize a username or mistype a password. Case in point, facial recognition tools are vastly becoming a standard to unlock smartphones.
Furthermore, biometric authentication is also a stellar way to improve existing security measures. Since it's nearly impossible to cheat retina patterns or fingerprints, biometrics helps keep users from fraud.
Chatbots
Chatbots aren't new technology, but only recently have more and more financial institutions integrated them into their existing mobile applications. Designed to improve customer experience, these AI-driven solutions simulate conversations through messaging channels to assist users. Also available on web apps, chatbots are superb tools that help expedite the customer journey.
And while human assistance is still warranted, chatbots are proven to significantly reduce workload.
Thankfully, no-code platforms like Bubble, for instance, make it easy to incorporate chatbots into the apps you want to build. By simply installing a plugin, you can customize and program whatever you need to into your application.
Neobanks
Also known as digital-only banks, neobanks are financial establishments that operate precisely the way traditional banks do but don't make use of physical branches. In other words, they are quite literally banks that exist only in the digital space.
Naturally, these banks focus on cloud-based frameworks and perks extended by digital mediums. What's more, a growing number of studies also continue to note how these kinds of banks are anticipated to possibly outnumber traditional US banking in the far future. Because of tech-savvy consumers, tech demands are shifting too and a larger population is now more trusting of new and inventive technology that surrounds the finance industry.
Thanks to the apparent growth of banking-as-a-service (BaaS), traditional banks are now also exploring the Application Programming Interfaces (APIs) space in the hopes of fortifying third-party app developments and Fintech efforts.
No-Code Tools
The rise of the no-code revolution transcends industries. All thanks to visual programming, citizen developers—the term awarded to non-technical app builders—are now freer to actualize their visions without having to rely on IT departments or expensive coding teams.
Whereas only seasoned coding professionals and software engineers could create programs from scratch in the past, visual programming has democratized the creation of software. Because of this, more professionals—regardless of skill level—are afforded the opportunity to bridge gaps and create dynamic web apps in weeks or days—if not hours!
And since more entrepreneurs are taking the leap of faith into establishing their own versions of financial institutions, it's become a lot easier to explore minimum viable products (MVP) and finance-driven ventures.
What's Next?
Whether or not you belong to the finance industry, the app space is only bound to grow. If anything, the pandemic has only made us understand how quickly technology can create solutions for us.
Fortunately, future-proofing our businesses and understanding how the finance industry is expected to operate only allows us to be better prepared for what's to come. From touch-less ATMs to neobanks and chatbots, what matters most is how actively we take forward steps in the right direction.
Whether it's learning how to navigate the no-code space yourself or partnering with reliable no-code software developers, there's always something to learn.
Do you have apps you'd like to discuss? We're the team you want to partner with!