Once your million dollar idea is set in stone, you're going to want to make sure people respond to it well. One of the last things any budding tech entrepreneur would want is a failed project. And like many things in the industry, stellar marketing changes everything. From how your brand is perceived to how your app performs in the rating game, your product will need all the validation and support it can get to thrive.

So buckle up, prepare your drawing board, and start reading. We're going to talk about launching your app superstar-style.

Know your industry inside and out
"I don't really need to research my competition anymore," said no app developer ever. Knowing your competition, let alone the industry you plan to penetrate, should be a recurring phase for you. Although you may have sufficient data to move forward to the next steps, consistently looking at figures, trends, and emerging competitors is crucial in understanding your market. We live in a digitized world, and the internet realm evolves every single day.

That said, knowing what makes your competition successful, and studying exactly what they did and keep doing are key components in determining what can and can't work for your app. This part is crucial because it's essential to understand how your app will roll out against existing similar apps. From market size to functionality and quality to specific branding, knowing exactly where you stand in the business gives you a brighter perspective.

Take the following pricing formula approach, for example.

Unlike traditional businesses, developers make money differently in the app world.

You can make your app free for all, present different subscription schemes, provide a series of in-app purchase options, or offer initial pricing for a good period. Naturally, all of these models have their own positives and negatives.

If you check the leading apps on both Google Play and App Store, you will find that the majority of these developers utilize the "premium for free" approach to building their network. Still, it's not a surprise that these major apps extend specific features exclusive only to paying customers. Although the "freemium" strategy is effective, it can only take you so far.

Whether it's PicsArt making certain art designs and edits exclusive to paying customers or Spotify offering superb paid-for benefits, the freemium arrangement rewards scalability and value-centric apps altogether.

You see, there isn't a one-size-fits-all approach to marketing apps—and developers should know this! If you're trying to reach a niche market to bridge a certain gap, need, or problem, a subscription-reliant app might be your best solution. But if you intend to connect to millions of users, freemium plans and gradual payment tiers are the best business route you can take.

So before you slap a price tag on your force of an idea, consider present pricing:

How much do your contemporaries charge?

How often does pricing increase or decrease?

How much moolah will you need to make a profit, but also continually add value?

How many downloads will you need to keep up with logistics and paid creatives?

How soon should I offer a new pricing tier?

Whatever your goal is, keep studying your competition, keep familiarising your market, and keep tabs on emerging competitors. We live in an app eat app world. Don't get eaten.

Market your app every chance you get
One common mistake developers keep making is waiting for their app to be complete before even marketing it. The truth is, your app doesn't need to be up and ready before you can start blabbing about it. Why do you think Hollywood studios make a big deal with casting announcements? We hear about movies long before they're even filmed. Apps shouldn't be any different. We're all selling something, so market it every chance you get. Still, this should come with careful calculation.

The point is, you're going to want people to talk and anticipate what you have to offer. Brand awareness is integral in launching an app, and we can't stress that enough.

There are plenty of ways you can go about it, but marketing trends are usually the same—you start a website, up your social media game, employ clever marketing tactics, build hype. When possible, let testers check out your app for early feedback. If they like it, ask them to promote it. You won't believe how efficient word of mouth is when you sell an item, let alone an app or an idea.

Do whatever it takes to make as many people excited, and don't be afraid to ask help from experts. Developing your app is one thing, but marketing the whole thing is another beast to conquer. Preparing a press kit and planning an efficient marketing and media strategy can be too much for you without necessary help. Look for the right professionals to talk to about this to make sure you're on the right track. And in all of this, be sure to stay within your budget lane.

Testimonials and influencers can spell a huge difference
One of the final stages in launching your app is finalizing early feedback. Reviews are a vital aspect of the trust equation and a good indicator of what the app is about and who it's for. For example, we all know Emma Watson to be an established actress and an esteemed mental health advocate. So it only makes sense for her to endorse and give a testimonial about Headspace, a meditation app.

Now, clearly, we're not asking every app developer to reach out to A-List celebrities—although this would be a very smart move when you have the ka-ching to back you up—what we're saying is having influencers and good reviews is an assuring combo for initial success.

Of course, this doesn't mean testimonials are exclusive to famous people. Anyone who you deem is a good representation of your target market should be invited to try it out when possible. Once you have this part covered, you can include this in your press kit.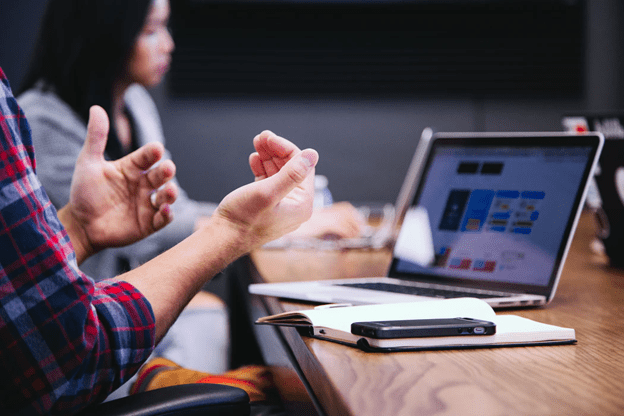 Final preparations
Your app stores of choice may have different guidelines and criteria, so before anything else, find out what they are. Once you've done this, it's advisable to submit your final app at least two weeks ahead of your published launch date. This allows you enough leeway to make revisions should Google or Apple demand tweaks and updates. If you use the bubble.io platform, this part is even easier.

All in all, developing apps is a lot of work. A study says that over half of app development projects fail. That means there's a 50% chance you're not making the app you're meant to create! But, hey, that doesn't have to happen to you. Give us a call, and we'll work some no-code app magic!

Do you have apps you want to build? Check our courses to learn more about building your app.