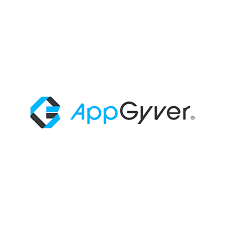 If you're a fan of the 80's hit TV show, MacGyver, then you're going to find the humor and wit in Finnish tech company's Appgyver. Given how clever, bold, and ingenious the show's protagonist is, it only makes sense why the tech startup went with the name.
AppGyver Composer, their product's complete name, is one of many of today's Rapid Application Development (RAD) tools that allow users to build web and mobile applications through visual programming.
AppGyver Composer, the low-code platform
The now defunct AppGyver Composer was a low-code development platform. As the technology term implies, the Finnish platform allowed tech leaders and citizen developers to create applications simply by dragging and dropping with very minimum coding involved. In other words, the piecing together of UI and other necessary application elements was reliant on the brand's graphical tools.
All in all, AppGyver is easy enough for any computer-savvy professional to master. Without having to grasp underlying theories and principles on code, users can approach app development as they would with straightforward building blocks. That means users no longer have to call on software engineers or professional coders to help them complete an app project.
Isn't that liberating?
If that isn't spelled clearly yet, that means any user who's well acquainted with the platform can work on the app by themselves, providing startup founders the power to build their vision their way and at their pace. Coincidentally, this also means businesses with multiple leaders can now divide the tech workload among themselves to hasten the project, empowering entrepreneurs and creatives to save a whole lot of funding and time.
That's not to say that traditional developers are completely out of the picture as they're still needed to custom-build application components in HTML5 and JavaScript as required for flexibility. Still, low-code products like AppGyver Composer did a tremendous job in bypassing many app development stages as it redefines the entire process, if not the collective experience, for both the clients and developers alike.
Lucky for us, however, AppGyver's just upped their game with AppGyver Composer Pro. If you think Composer's low-code technology was the game-changer, prepare to be stunned all the more.
Introducing AppGyver Composer Pro
The European software startup has been a force in the world of low-code development since 2013, but only recently did they launch AppGyver Composer Pro, a visual app development platform designed both for the seasoned developer and the passionate non-technical entrepreneur. Committed to extending app development to non-coders, Composer Pro now joins the ranks of No-Code platforms like bubble.io, as this time, not a single line of code is necessary to create sophisticated and production-heavy apps.
Although this technology isn't new, Composer Pro finally enables users to build apps solely by using a drag-and-drop interface or their visual editor. While this facet of the business has always been made available by them, it's only until earlier this year that AppGyver's subscribers no longer have to resort to coding even for a little bit.
Furthermore, the tech company has also introduced a wide selection of new features, including a debugging tool that works cross-platforms, Excel-inspired functions for improved visual development of algorithms and data transformations, and a marketplace where people can share for open-source components. It's also incredibly impressive how users can create a React web project and its React Native counterparts simultaneously, truly getting more work done at a fraction of the time it would have taken with traditional coding.
What's more, despite having just launched no-code, Composer Pro already has some of the biggest brands in Northern Europe making use of their technology. Voima, DHL, Fingrid, and Verge all utilize the tech company's code-less app development abilities. Whether it's package-tracking, data-gathering, gold-purchasing, or factory operations, AppGyver's platform is ready to deliver.
Of course, that's not to say Appgyver is only for elite enterprises. After all, the whole idea of no-code development always had regular startups and ordinary business leaders in mind. It doesn't matter if you run a local flower shop, a town-wide cookie delivery business, or a small graphic design agency. Anyone and everyone who can benefit from producing an app should be able to comfortably access and make use of AppGyver's services.
It's free. For mostly everyone, at least.
Perhaps one of the most striking advantages of signing up with AppGyver is that you don't have to pay for anything! For small companies and independent developers whose annual revenue doesn't reach $10 million, it's completely free. That means users can publish their apps on app stores and web browsers, and even take advantage of AppGyver's Content Delivery Networks. Whether you plan to publish a commercial app or not isn't an issue. Additionally, users who intend to build production apps will have access to unlimited third-party backends with no strings attached.
On the other hand, for entrepreneurs who lead large-scale businesses that make $10 million or more a year, the Helsinki-based software brand has a distinct enterprise pricing plan they refer to as AppGyver Black. This paid-for plan extends exclusive customer service support, premium governance features, and of course, service-level agreements.
Conclusion
Creative business heads and digital freelancers looking to start building a mobile and web app with a reliable tech company will find AppGyver to be crazy helpful, as apart from not having to shell out money, AppGyver has a thriving and generous online community of developers where everyone can share and learn from.
So if you've long been dreaming of building an app suitable for PCs, tablets, smartphones, and TVs, now's definitely your chance! With AppGyver Composer Pro, you'll never have to write or learn code ever again.