As the art and magic of visual programming continue to hit mainstream conversations, the number of citizen developers who are finding it much, much easier to build applications from scratch is growing too.
And while there are now thousands of resources online about how simple and straightforward building an app from a no-code platform can be, the entire thing can still feel overwhelming without mentors and agencies you can turn to for support.
Thankfully, no-code platforms like Bubble, for instance, provide users not only the tangible means to stay informed about updates through a vibrant online community, but also offer no shortage of templates one can maximize for the best possible results!
And as 2022 freshly brings us the promise of a brighter, more hopeful tomorrow, there's a lot to look forward to in the digital space.
All these mentioned, let's take a look at the best Bubble templates in 2022!
Expect a bigger number of entrepreneurs to put out SaaS products in 2022. As the surge of businesses and organizations that rely on digital solutions keeps growing, more web-first business leaders are gaining confidence over the products they put out. That said, effective landing pages will be necessary moving forward.
As a result, the demand for templates like Landing Page Security will be apparent. Still, it's important to note that landing pages aren't only for digital products as physical items, too, demand the same kind of internet exposure and attention. Regardless of what businesses have to sell, a page that briefly talks about products and services will be more than warranted this year.
Another constant reality you can expect this year is the growing number of visionaries who are set to pitch their ideas to investors. In this respect, Bubble's App Demo template will come in real handy. Designed to look pleasing on all devices, this pick is fully responsive, flexible, and professional-looking. If you're bent on imagining how an app you want to build can look like, this is the template you can work with!
If you're thinking of creating a similar app to DoorDash, Bubble's Restaurant Delivery is spot on. This template allows any food-driven business to not only advertise their menu but also allows customers and guests to automate table-booking appointments for restaurants. If you have ideas that require a menu and schedules, this template is what you're looking for!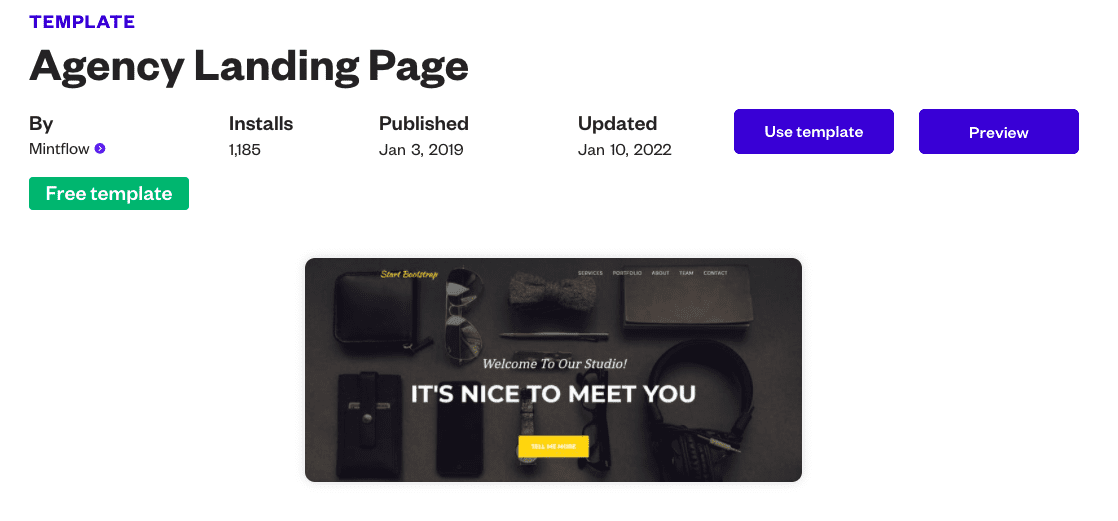 Whether your business extends sales, marketing, or creative services, it doesn't matter! Any leader who runs an agency will find Bubble's Agency Landing Page a dream come true and a breeze to use. From a brief menu of your business' services to a quick page containing your business details, this pick is fresh, easy, and designed for service-providing leaders.
Creative commodities are getting pricier by the day and NFTs are only proving that. If you're a professional who's interested in exploring this space, you may want to check out Bubble's NFT Marketplace template. Here are a few of this pick's features:
What's Next?
All in all, there's a template for virtually any business app you can imagine. The pandemic isn't going away any time soon, but it bears mentioning that this year is still pregnant with possibilities and bright opportunities.
The digital space is beaming with promise, and brands and leaders should be at the forefront of bridging gaps and embracing solutions.
That said, it is high time for startups and corporations to turn to the powers of the no-code technology!
Didn't find a template that resonates with you? Check out Bubble's best templates in 2021!
Need help bringing your app idea to life with a Bubble template? Let's have a chat and get you started on your journey today!
Already have an app or building it yourself?    Get personalized Bubble support with BubbleHelpers.com!